Conservation Pledge
I give my pledge to save and to faithfully defend from waste, the natural resources of my country, its soil and minerals, its forests, waters and wildlife.
Visit our Facebook Page for current events – Dubuque County Conservation Society

Everyone is welcome to attend our meetings which are held the 2nd Tuesday of the Month on the 2nd floor of Oky-Dody/Dairy Queen, 250 W 1st St. at 6:00 PM (except June, July, August, & November)

Annual Scholarship – $1500 awarded to a college Junior or Senior with a qualifying GPA. Applications due September 1.

Bluebird house workshop March 23, 2019 – Swiss Valley Nature Center

Bat house workshop May 4, 2019 – Swiss Valley Nature Center

Earth Day is celebrated annually in April to raise awareness on the importance of protecting our environment.

U.S. Fish & Wildlife Services staff has been cut by 75%. If you notice any illegal or unethical activities on or near our waterways contact: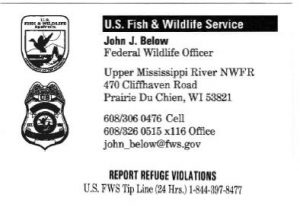 What can you do to help?  Become a member and/or volunteer to support conservation efforts.